MONTA PACK 315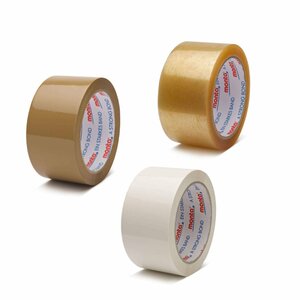 Comfort and reliability.
For reliable sealing of cardboard boxes with the added comfort of low noise, easy and smooth unwinding, monta pack 315 is your product of choice.
It's ideal for office use and in settings where low noise levels or ergonomic work conditions are a priority.
This top seller offers immediate tack and excellent adhesive strength on various surfaces thanks to its natural rubber adhesive. The BOPP backing ensures good tensile strength – ideal for sealing medium-heavy cardboard boxes.
Developed and manufactured in Germany. Available in: transparent, brown and white.
Zurück