MONTA MOPP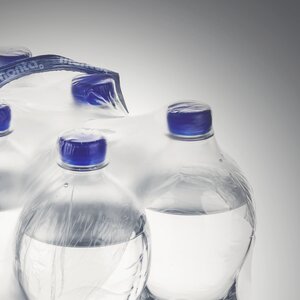 Virtually indestructible adhesive tapes!
Tear-resistant and extremely strong. These specific properties are the reasons why monta MOPP adhesive tapes are widely used for packing, strapping or bundling products.
The acronym MOPP stands for mono-axially oriented polypropylene. MOPP boasts extremely high tensile strength and low elongation, as this backing material is oriented solely in a lengthwise direction. At monta this high-quality durable film is coated with a special high-tack natural rubber adhesive. Resulting in a combination that makes monta MOPP adhesive tapes true all-rounders.
For the permanent closure of heavy to very heavy cardboard boxes, palletising, strapping and bundling, monta 343F is the product of choice.
The extremely sturdy and tear-resistant strapping tape with bright blue backing material and an overall thickness of 107μ ±10% is particularly suitable for securing components in the electrical, furniture, automotive and white goods industries. Whether for securing lose parts of a refrigerator or other technical equipment for transportation.
Our monta 340F with coloured backing and an overall thickness of 77μ ±10%, is a versatile and powerful aid when it comes to bundling and strapping heavy goods, steel coils, metal rods or pallets. monta 340F is also a proven tear-strip for cardboard boxes and mailing envelopes.
Also available with transparent backing, monta 340 is elegant and extremely sturdy. It's a proven solution as carry handle for heavy six-packs, e.g. for bottles, or as hang tab for attractive product presentation. Both for your production and transport needs, monta 340 is a product you can rely on.
monta MOPP adhesive tapes are proven experts for many applications. In addition to their high tensile strength, excellent tack and immediate adhesion to various surfaces, MOPP tapes are also impact-resistant and shockproof, resistant to diluted acidic and alkaline solutions, and are temperature resistant from -10°C up to 100°C (short term). Which makes them suitable for almost any packaging task, including applications at minus degrees.
monta 340F is available as a stock item in white (length 66m, width: 19mm, 25mm, 50mm) and reddish brown (length 66m, width: 15mm, 19mm).
Other colours and dimensions of monta 343F, 340F and 340 are available on request.
Back