NATURAL RUBBER.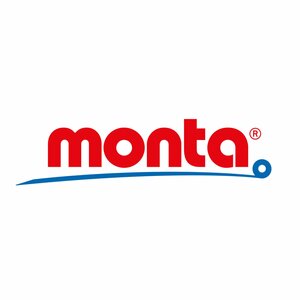 Genius by nature.
Natural Rubber is a natural, renewable raw material, with many talents. Our monta natural rubber adhesive, which we produce in-house, is predominantly made from pure natural rubber – the milky white juice of the rubber tree aka caoutchouc tree (Indian cao ochu "crying tree").
As with any other raw material, the consistent quality of the natural rubber is important. That's why we choose our suppliers carefully, making sure they meet our quality requirements, as well as sustai- nability and social standards.
Natural rubber adhesive tapes perform well on almost any surface, thanks to their broad temperature range and great adhesion pro- perties. Even on lower quality test liners or other challenging surfa- ces, such as frozen fish finger carton boxes or steam sterilized lab appliances, natural rubber adhesive offers outstanding immediate tack and lasting adhesive strength.
Thanks to its unique flowing characteristic and smooth texture it penetrates deep into the carton and encloses single carton fibres, where other adhesive technologies just stay on the surface. Which explains why natural rubber adhesive is the perfect choice for sea- ling challenging cartons, even when covered in dust.
Natural rubber adhesive however also has great cohesive proper- ties, which we use for specific adhesive tapes where clean, residue free removal from certain surfaces is required. Another advan- tage of natural rubber is the variety of adhesive strengths that are possible, from low tack to high tack, and it performs well with all common backing types available on the market.
Nature clearly offers advantages where other adhesive tech- nologies like acrylic and hotmelt cannot compete, which explains monta's preference for natural rubber. Natural rubber adhesive tapes are the perfect choice for almost any application and a more sustainable alternative to many other solutions.
Back