NEW, BUT ALL MONTA.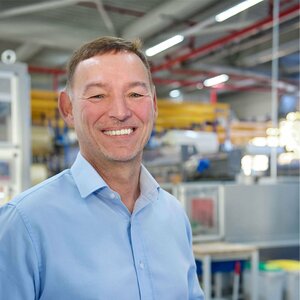 In December, Roy Gibson was assigned the position of sole Managing Director of monta Klebebandwerk GmbH in Immenstadt, Germany. Born in Great Britain and raised in Australia, the 57 year old is a passionate golf player and father of two grown up children. Prior to his new assignment, Mr. Gibson was Head of Operations and member of the Executive Management for many years at monta and knows the tape market like the back of one's hand. We asked Mr. Gibson about his objectives as the new Company Head.
Mr. Gibson, what is your main goal for the future at monta?
R. Gibson: My primary task is to strengthen the position of monta in the market. A strong product portfolio with top quality will allow us to gain market share for adhesive tapes with natural rubber, and to further expand our position in this field.
This sounds like a future oriented strategy. How does this affect your customers?
R. Gibson: We will continue to be a strong and reliable business partner for our customers. And we are planning to expand and intensify our relationships, as they are very important to us.
Will this be noticeable at the production site in Immenstadt?
R. Gibson: Yes, of course, and we will continue to invest in our business. The personal service monta offers is a clear benefit that our customers have always appreciated. Our heart is the core of everything we do, and our enthusiasm, too. We have many long standing partnerships, also on a personal level. This type of service is a major contributor to the success of monta and we will continue to develop it further.
Mr. Gibson. Thank you for your time.
Zurück