Plastic is only what you make from it.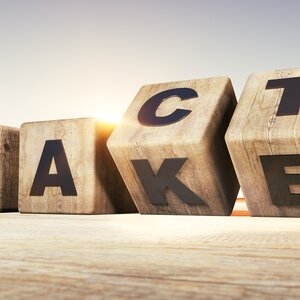 Pollution is globally on the rise, with plastic waste playing a major part. But is plastic really as bad as they say, with PVC being the worst offender? Most certainly not. But we all contribute one way or another, making it even more important to bring some clarity in the many myths and misbelieves. Especially as a responsible company, manufacturing PVC adhesive tape. PVC is more sustainable and environmentally friendly than the common belief suggests, and is widely and successfully used in the building, medical and pharmaceutical industry and many others. Which also explains the annual growth of around 4%.
PVC is made from two basic ingredients, oil (or gas) and common rock salt. PVC is chemically inactive, odourless and a safe raw material. Additives, such as controversial plasticisers and heavy metals are only partially required for further processing or manufacturing finished goods. The PVC backing that monta uses for their PVC adhesive tape is free from heavy metals and plasticisers. As the main component of PVC is common rock salt, the production of PVC uses far less fossil fuels than other plastics.
And less energy per kilogram polymer. When incinerating PVC for energy recovery, dioxins can occur, which however are captured in the filters of the incineration plant. In addition, all monta PVC tapes are coated with natural rubber adhesive, where the main component is made from more than 50% renewable resources. And that's just the production…
PVC adhesive tapes also offer unique product features for many applications: They are tear-resistant, robust, tough and well suited for printing. And when closing a carton box, only one layer of PVC adhesive tape is required to achieve a durable and secure seal, where tapes that are coated with other adhesive technologies often require two or three layers: With PVC tapes you minimise material usage but also process time.
Can this be topped? Possibly. At monta we constantly work on improving our products, sustainability and efficiency. Soon we'll be able to reveal more. We'll keep you informed.
MONTA PVC ADHESIVE TAPES…
… Are produced with backing made from only 43% crude oil, unlike other plastic films
… Are made with film free from heavy metals and plasticisers, as per the requirements of Reach and RoHS
… Are suitable for environmentally friendly energy recovery
… Are coated with natural rubber adhesive made from predominantly renewable raw material
… Offer reliable and secure carton closure with minimal material usage
… Are made in Germany
… monta meets the strict, German governmental regulations and is certified to DIN EN ISO 14001 (Environmental Management) and DIN EN ISO 50001 (Energy Management)
Back