monta krepp 475 is a well-priced masking tape, which is used in the building and painting industry. It is also suitable for fixing and bundling.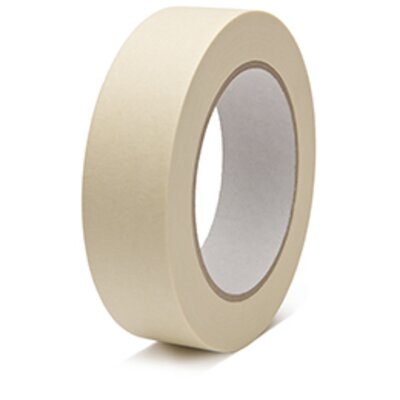 Properties
high adhesion
tearable by hand
high immediate tack on smooth surfaces
temperature resistant: after application up to +60°C short term
Technical data
Technical data
metric
imperial
Backing
Masking
Adhesive
Natural Rubber
Colour
chamois
Tensile force
N/25mm
N/cm
min. 80
min. 32.2
lb/in
min. 18.4
Backing thickness
g
55
Adhesive strength on steel
cN/25mm
N/cm
550
2.2
oz/in
20.2
Core Diameter
mm
76
in
3
The values given are typical values, and do not constitute a specification. We recommend testing the suitability of the self-adhesive tape for the designated application or use.
Product features
The more stars the more distinct the listed product feature:
Tensile strength (breaking load)
*
For different surfaces
***
For challenging surfaces
***
Easy and smooth unwinding
***
Printable (*** directly / * with primer release)
-
Resistant to diluted acides and alkalies
*
Residue-free removal from various substrates
*
Carton sealing (carton weight)
-
Suitable for food contact
-