monta krepp 476 is a general purpose masking tape for industrial application. It is also suitable for fixing and bundling.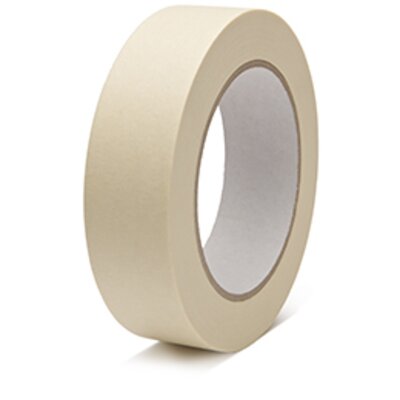 Properties
high adhesion
tearable by hand
excellent immediate tack on smooth surfaces
temperature resistant: after application up to +80° C short term
Technical data
Technical data
metric
imperial
Backing
Masking
Adhesive
Natural Rubber
Colour
chamois
Tensile force
N/25mm
N/cm
min. 80
min. 32.2
lb/in
min. 18.4
Backing thickness
g
58
Adhesive strength on steel
cN/25mm
N/cm
650
2.6
oz/in
23.9
Core Diameter
mm
76
in
3
The values given are typical values, and do not constitute a specification. We recommend testing the suitability of the self-adhesive tape for the designated application or use.
Product features
The more stars the more distinct the listed product feature:
Tensile strength (breaking load)
*
For different surfaces
***
For challenging surfaces
***
Easy and smooth unwinding
***
Printable (*** directly / * with primer release)
-
Resistant to diluted acides and alkalies
*
Residue-free removal from various substrates
*
Carton sealing (carton weight)
-
Suitable for food contact
-