Technisches Datenblatt: MONTA PACK 310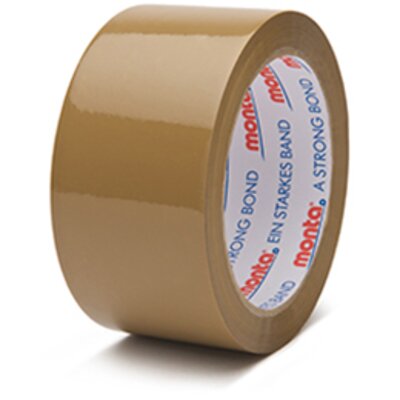 Application
monta pack 310 is an adhesive tape for multiple applications and ensures the closure of medium heavy cartons. It unwindes softly and silently.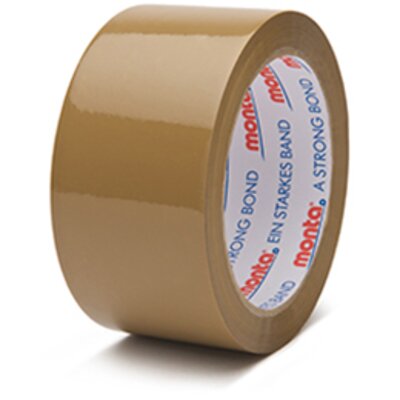 categories
BOPP / Natural Rubber / office / bag sealing / packaging distributor / converter / Kartonverschluss
Properties
high tensile strength in longitudinal and cross direction high immediate tack and adhesion on various surfaces low noise and smooth unwinding resistant to diluted acids and alkalies temperature resistant: after application at room temperature from approx. -30°C up to +130°C short term suitable for recycling processes
Technical specifications
Technical specifications
unit
Backing
BOPP
Adhesive
Natural Rubber
Tensile force
N/25mm
N/cm
mind. 100
mind. 40
Thickness
mm
0,053 ±10 %
adhesive strength on metal
cN/25mm
N/cm
300 ±150
1,2 ±0,6
Color
clear, white, havana brown
Core Diameter
mm
76
All information is based on manufacturer data. We therefore recommend that the user check the suitability of the self-adhesive tape for the intended use or the application itself.
Product suitability
The suitability of the product for the following properties (0-4).
Tensile strength (breaking load)
**
For different surfaces
**
For challenging surfaces
*
Easy and smooth unwinding
**
Printable (*** directly/ * with Primer-Release)
-
Resistant to diluted acides and alkalies
*
Removeable residue-free
*
Carton sealing (carton weight)
**